ABOUT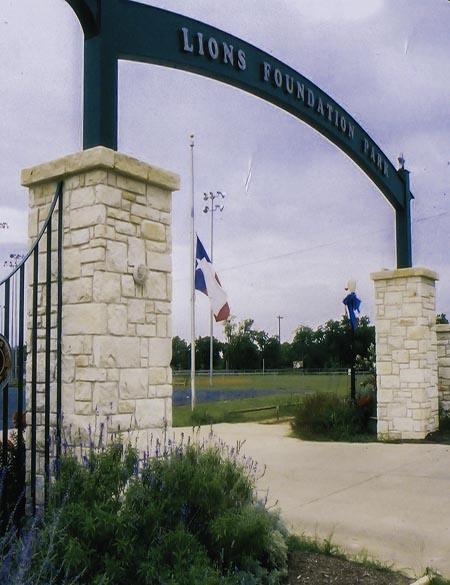 We provide picnic tables, a playground, 0.8 mile walking/running trail with exercise stations, baseball & softball fields, soccer/football practice fields, restroom facilities and a pavilion.  Memorial benches and lamp posts are placed throughout the park.
The park and facilities are maintained by a bevy of volunteers.
The restrooms, utilities, and ball fields are maintained by Liberty Hill Youth League (baseball/softball). 
The landscaping is maintained by Liberty Hill Garden Club.
We always welcome new volunteers and donations to develop and maintain the park.  The pavilion is available for rental; the park is available for events with permission.  Contact Us for more info.
Visit us on Facebook:
https://www.facebook.com/LionsFoundationPark/?fref=ts&rf=373883822663919